Nils "Gus" Gustafson, owner of Vintage Speed Tires (VST) was involved in the early innovative days of karting, the classic 50s,60s and 70s. As a teenager with caulk lines on Big Red's shop floor, Gus welded up his early frames. Later Big Red's evolved into a kart shop, and owner Bob "Rat" Thompson became a influential player in Southern karting.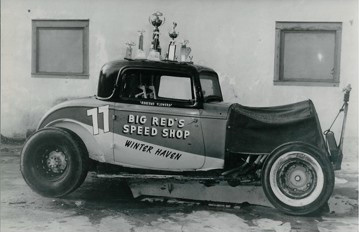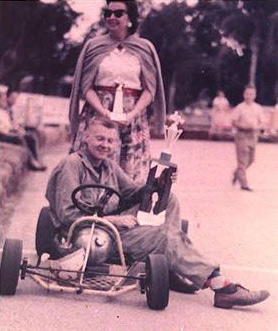 Gus winning a 100 lapper on Quarter midget track.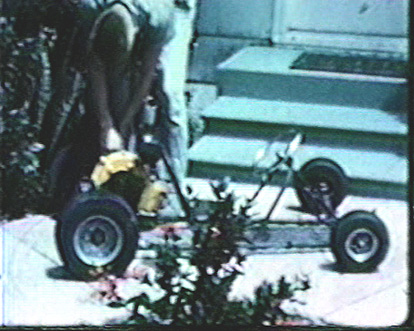 Gus with 1950s home-made Mac 99 saw-powered kart.
Actively involved in tire design for years with his other business Arrow Racing Design, Gus decided to remake the popular kart tire sizes of the early era. With the help of numerous vintage kart enthusiasts, and their NOS kart tire collections he was able to collect samples to make correct replicas of the most popular sizes for kart restoration and performance.
We hope you find the tires you need for your restoration projects, and also visit the gallery for kart and tire applications, or call us for further info. Since kart tire size nomenclature is not standard through brands it is best to measure your tire and match it against the dimensions given on VST tire info.